Circle Line Appetizer Plate – White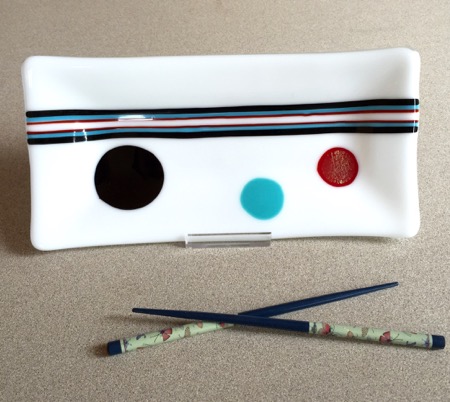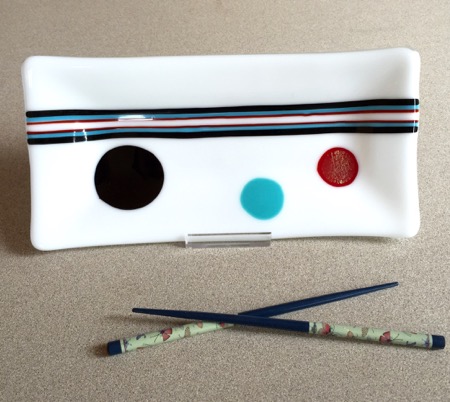 Circle Line Appetizer Plate – White
White glass is topped with circles and thin strips of black, red, and blue glass to create a lively, contemporary design. All layers are fused and slumped into a tray. Great for sushi, appetizers, or bread. See other listings for color options.
fused glass

Sushi Tray measures approximately 5" x 10".

Fusing process makes them inherently strong. Not made for microwave or oven. Dishwasher safe.
Each fused glass art piece is made by hand. Therefore, the item you order will vary slightly from what is pictured which ensures your piece is unique and one of a kind!