Mini Chakra Channel Necklace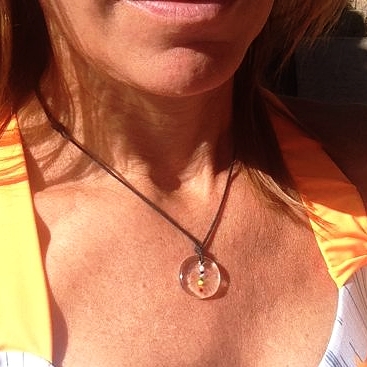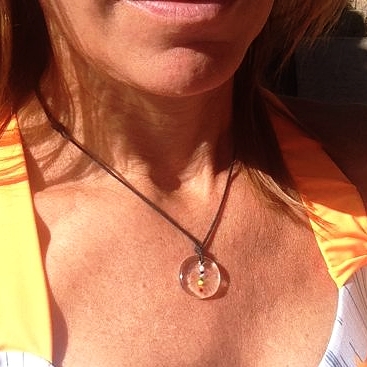 Mini Chakra Channel Necklace
This small round necklace represents the entire chakra channel with all 7 colors. Slightly irregular to mirror the imperfections we all possess and embrace, the pendant is made of clear glass with tiny glass bits of each chakra color aligned in the order of their location in our bodies. Also available on white glass and in a large version (see other listings). Presented on a beautiful card with original artwork. This necklace can be made to symbolize the Pride rainbow with the red oriented on top and no light blue. If this option is chosen a plain necklace card will accompany it. See alternate photos for necklace and card options.
Fused glass
Cotton cord, slide knot closure allows adjustment from 14″ – 22″
Measures approximately 3/4″ in diameter
Each piece is individually and lovingly handmade. Because of this and due to variations in the glass response during the fusing process, item ordered may differ slightly from picture. This guarantees that your handcrafted piece will be unique!